4/19/2013
Refresh Freshman Orientation!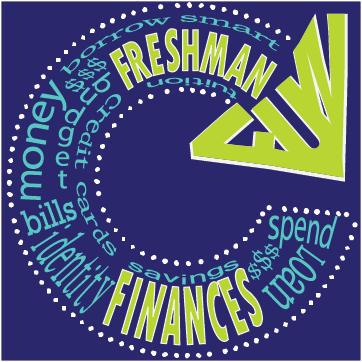 What happens when you combine college freshmen, personal finance education and fun? You get an entertaining and educational workshop created by Oklahoma Money Matters (OKMM)!
Many Oklahoma schools trust OKMM, the state system financial literacy initiative, to provide incoming freshmen and transfer students relevant, applicable information and materials to help them make wise financial choices during their college years and beyond. Our freshman orientation workshops help students learn to sensibly manage their money early in their college career. We teach tips and tricks for living on a college budget, saving and spending, credit monitoring and borrowing wisely to pay for school.
We also provide instructional resources that address personal finance issues faced by todayís college students, as well as access to interactive money management tools, learning modules, newsletters and podcasts through our website, OklahomaMoneyMatters.org. During our workshops, freshmen learn how to handle their finances successfully while focusing on important aspects of college life, like staying on course for graduation and managing debt. Oh, and of course, friends and pizza.
All of OKMMís services and materials are available to campuses at no charge. To learn more about OKMM services or schedule a workshop, contact Ava Doyle at 405.234.4488 or adoyle@ocap.org.
Oklahoma Money Matters is the financial literacy initiative of the Oklahoma College Assistance Program, a division of the Oklahoma State Regents for Higher Education.
Angela Caddell
Director for Communications, Financial Education, and Outreach Services
OCAP
P.O. Box 3000
Oklahoma City, OK 73101-3000
acaddell@ocap.org
www.OklahomaMoneyMatters.org
www.ocap.org