4/2/2013
Teachable Moments: Building a Brighter Future for Economically At-Risk Families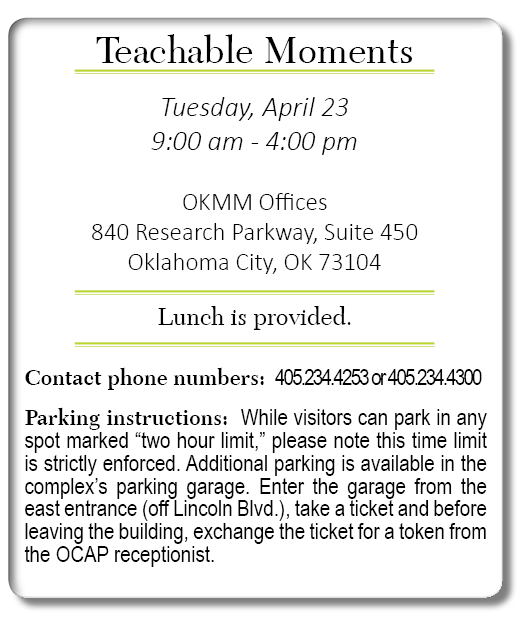 In celebration of Jump$tart Your Money Week, youíre invited to a free train-the-trainer workshop on Apr. 23, hosted by Oklahoma Money Matters (OKMM).
If youíre an educator, program administrator or service provider, this train-the-trainer workshop is for you. Join us as we explore a targeted approach for teaching personal finance concepts to adults who have access to fewer financial resources. Throughout the day, participants will practice educational activities, explore available resources and participate in interactive group discussions centered around creating and customizing a relevant message, and maximizing valuable teaching opportunities.
Even if financial education isnít your primary service area, we can help you integrate information and tools that complement your programs and empower the people you serve. This event is free but space is limited, so register now to reserve your spot!
Oklahoma Money Matters is the financial literacy initiative of the Oklahoma College Assistance Program, a division of the Oklahoma State Regents for Higher Education.
Angela Caddell
Director for Communications, Financial Education, and Outreach Services
OCAP
P.O. Box 3000
Oklahoma City, OK 73101-3000
acaddell@ocap.org
www.OklahomaMoneyMatters.org
www.ocap.org